The Realms of War may have ended, but there are still more side quests that have tales to tell.
Catherine follows along her Captain's lead into a mysterious cave. The rest of their forces remain outside as her Captain has something specific to show Catherine. When the two make their way deeper into the cave, they see a small light. Her Captain believes it is a small Horde camp that the two of them can take out.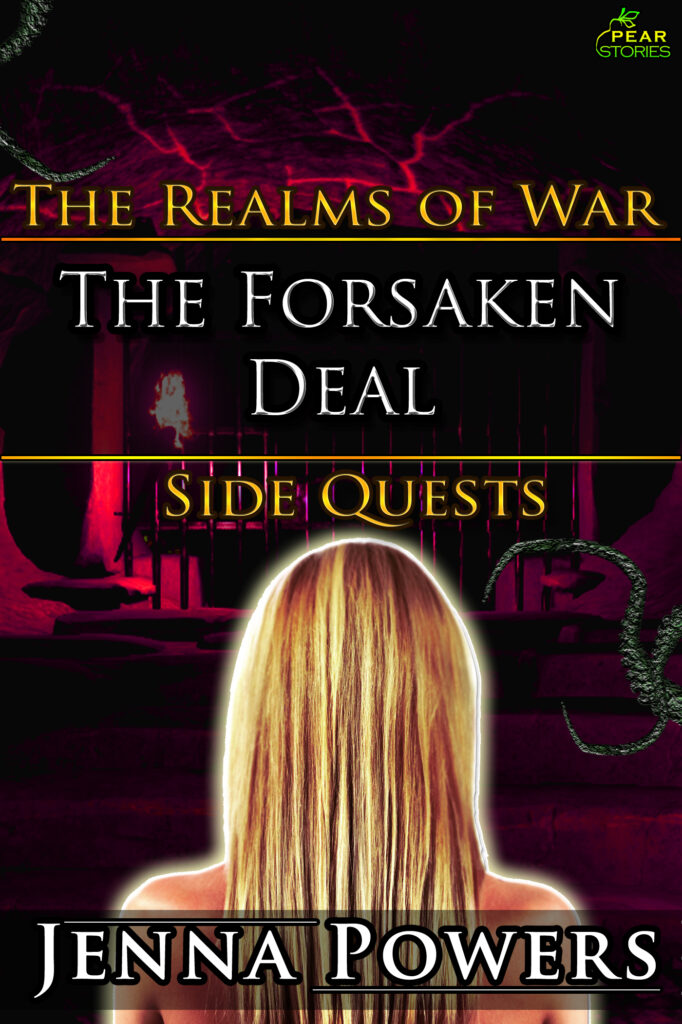 When the Captain takes the lead and asks her to wait nearby, a Goblin surprises Catherine. She readies to attack him when a strong, sweet smell hits her. Her body trembles with anticipation and her eyes immediately dart to the small loincloth covering the Goblin's crotch. The little monster's long, hard member pokes out and Catherine can barely contain herself!
Continue reading

The Forsaken Deal – The Realms of War Side Quests