Rising up from straight outta nowhere to come out with a hot new series, The African Chronicles. Starting with the first of many, Her First African.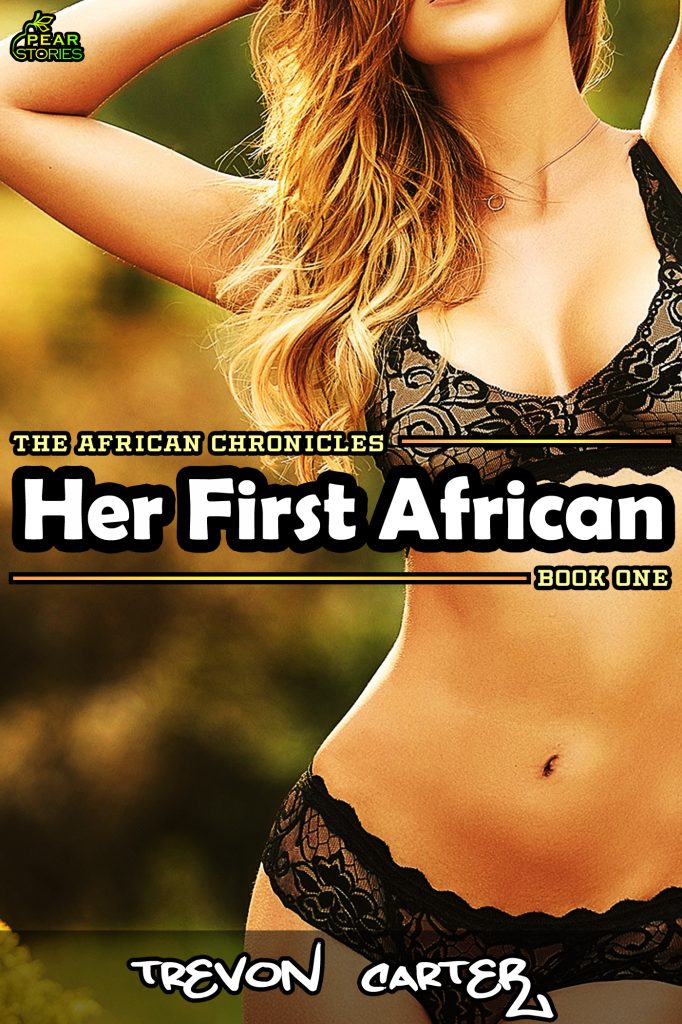 Ian is asked to visit a tribe near South Africa to help spread a religious message. He brings his wife, Gwen along so that she can have a different experience in life. When the two arrive, Gwen is stunned to see the statuesque bodies of the African tribesmen.
More surprising for her is the powerful rods they possess on their lower body. She and Ian are from the Deep South, where her parents forbade her from dating anyone who was not white. Little did she know that skin color could cause such a size discrepancy with someone's manhood.
She's introduced to a female guide, Ada, who speaks basic English and notices that Gwen may not experiencing the full pleasures a man can give. Ada starts Gwen on a path where once she's gone black, she won't be able to go back…
Available now at these retailers: