Imagine a world without fear, where people no longer are frightened by past historic traumas that stop them from attaining new heights of glory, and have the capability to do more than they ever thought.
That's the world that Mark Carson, CEO and Founder of a startup called Techiatry, wants to build. Amy London, a 20 year old, new intern, is finally getting a chance a paid opportunity by joining Techiatry. She's excited that she can finally use her skills in biology while also being paid for an internship for once.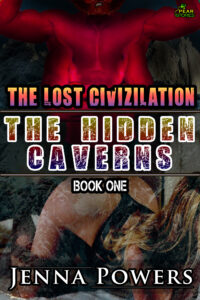 She, along with a large group of other new interns, are flown to a mysterious, unknown location, where the CEO has created one of the most secretive lab institutes in the world. There, she's set to study a strange liquid that seems to have the capability to help people be more influenced by psychiatric help. Mixed along with researcher are other interns, who seem more focused on partying and living the start up life, something she's not that interested in.
Continue reading

The Hidden Caverns: Book 1 of The Lost Civilization