The second of many in this hot new series, The African Chronicles, Taming the Black Warrior!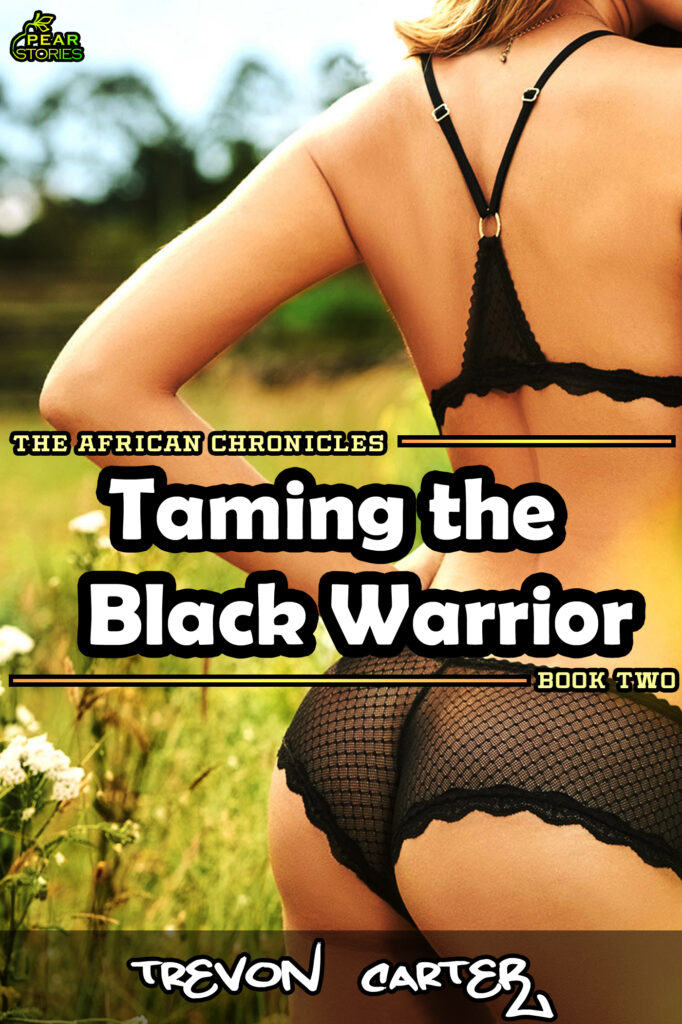 Gwen can't stop thinking about her incredibly passionate and pleasurable experience with the black tribesman that Ada introduced her to. The length and girth of his powerful manhood took her to places she had never known existed. Her lust has reached new levels and the fire in her loins grows hotter as each day passes in Africa. Ian is still trying to convince the Prince of his religious message and needs to stay longer than expected.
This is music to Gwen's ears as the two stay within the tribe. Every day, her eyes can't stop dancing from one statuesque ebony man to another. She notices that the Prince has a strange, but thick rod between his legs. His manhood is lined with bumps, which Ada informs her is part of the ritual that members of the royal bloodline must follow. Gwen asks Ada if it's possible to spend a passionate night with the Prince and she informed that it is definitely possible.
However, he's extremely busy and Ada will have to try to get on his schedule. In the interim, Ada provides Gwen with a strange toy to ready herself for the Prince. It's long, thick, and bumpy, a great way to get prepared. Ada also introduces Gwen to one of the warriors within the tribe, who's more aggressive than the other tribesmen and can take Gwen to yet higher levels of pleasure…
Available now at these retailers: