Sup, Trevon up in here with another interracial release.  This time about a single white woman living in one of my favorite places to visit, Chi-Town.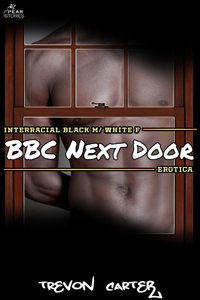 Linda is a busy, single white woman living in the suburbs outside of downtown Chicago.  She works in a prominant, luxury hotel located in Chi-Town, with the name of the owner plastered unceremoniously over the top of the gold trimmed building.  When her manager asks her to stay late because of a flaky coworker, she unfortunately ends up staying late in the middle of downtown…
When three thugs try to pick on her after work in the middle of the night, a big black man comes to the rescue.  She recognizes him as her neighbor.  The two hit it off as he escorts her back home and she invites him over to spend a night that neither of them will ever forget.
Available now at: