The first of another series of mine, Cuckold Nights. Starting At the Bar.
Amy accidentally stumbled upon her husband's secret stash of adult videos and is confused by some of the titles. There's a constant reference to an acronym, BBC, and a word she's not familiar with, cuckold. She decides to try watching one and is stunned to see it's an amateur film with a white woman and a well hung black man… with the white woman's husband filming!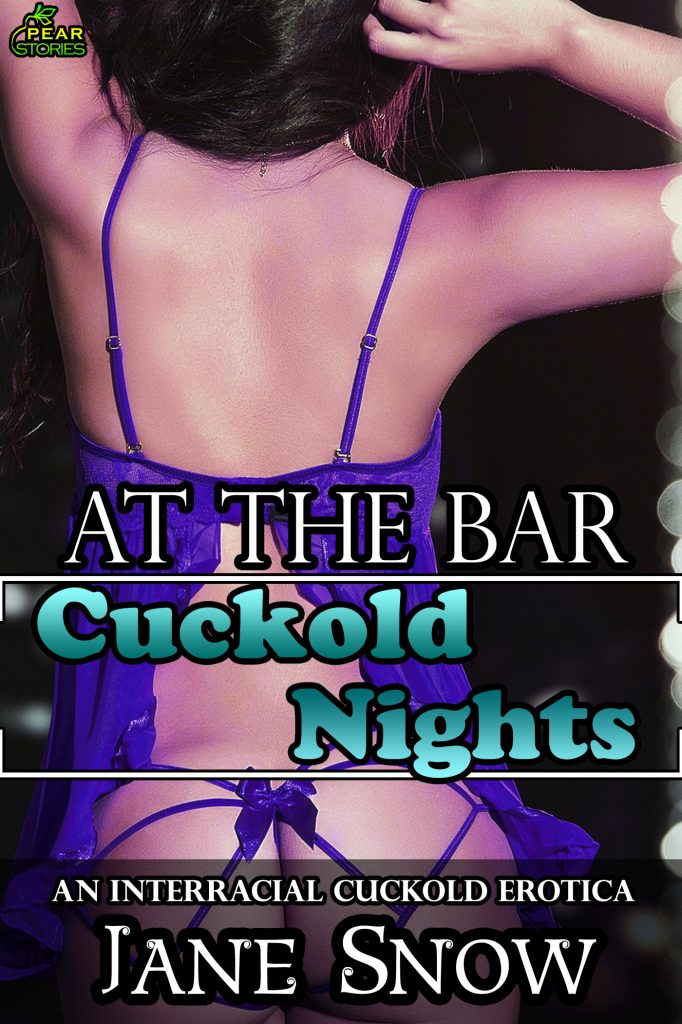 She's stunned and yet enthralled by the footage, and doesn't realize when her husband walks in. An awkward silence fills the air before Amy questions her husband on exactly what the footage is. He meekly responds to her, admitting that its his fantasy to see her with a black man, like in the amateur movie. Amy struggles to understand her husband's fantasy but as she glances at the paused footage, she feels her body growing warm at the sight of the black man's impressive member.
Amy agrees to fulfill her husband's fantasy and immediately loads a hookup app on her phone. Her husband, Ryan, is nervous at first but once the married couple meets Tyrone on the app, he gets excited. Amy agrees to meet Tyrone at a bar in a seedy neighborhood and Ryan follows along. The two have quite the wild night at the bar…
Available At